You are cordially invited to join us for a special webinar with Tom Hegna, economist, retirement consultant and bestselling author of "Don't Worry, Retire Happy." This powerful presentation will be your guide to straightforward retirement planning with a focus on longevity, long-term care and the key to happiness in retirement. You won't want to miss this event!
Seven Steps to Retirement Security
How can you avoid running out of money during retirement? Join your hosts, Tom Hegna and Steve Henson, for a powerful webinar where we will uncover the seven key steps needed for retirement success:
Webinar Date & Time:
Thursday, May 7 at 6:00 p.m. CDT
Establishing a Plan
Maximizing Social Security Benefits
Exploring a Hybrid Retirement
Protecting Savings from Inflation
Providing More Guaranteed Lifetime Income
Planning for Long-Term Care
Using Your Home Equity Wisely
Please fill out the form below to register for this informative one-hour presentation.

Privacy Policy: All information provided is secure and confidential. Please provide valid email and phone number for workshop confirmation purposes.
Tom is a renowned retirement planning consultant, award-winning speaker and bestselling author who specializes in simplifying retirement strategies. Tom is a master at taking complex financial concepts and making them simple, sticky, and actionable.
Economist • Bestselling Author • Retirement Consultant

Why attend? To discover that retirement success really depends on these two questions:
How much guaranteed lifetime income you have?
Have you taken the key retirement risks off the table?
All attendees are eligible to receive a copy of "Don't Worry, Retire Happy" along with a complimentary retirement snapshot analysis for your current plan!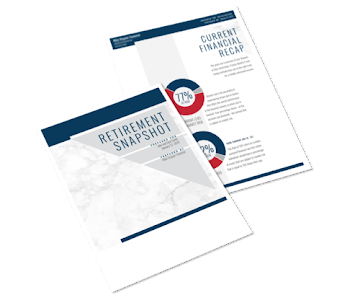 Complimentary Book and Retirement Snapshot
days
hours
minutes
seconds
days
hours
minutes
seconds
Tom Hegna is an economist, author, and retirement expert. He has been an incredibly popular industry speaker for many years and is considered by many to be THE Retirement Income Expert!
As a former First Vice President at New York Life, retired Lieutenant Colonel, and economist, Tom has delivered over 5,000 seminars on his signature "Paychecks and Playchecks" retirement approach, helping Baby Boomers and seniors retire the "optimal" way. He has condensed a large chunk of his considerable knowledge into 5 books.
Tom specializes in creating simple and powerful retirement solutions. He has the unique ability to pump up a crowd, make people laugh and solve complex financial problems using easy-to-understand words, ideas and stories. He's been featured in Business, Forbes, Money Rates, and many other leading publications.
Steve began his insurance career in early 2000, specializing in life insurance and annuities. He has a long history with the Urbana-Champaign, IL area, growing up in nearby Gibson City and earning his degree from the University of Illinois.
Outside of the office, Steve is an avid Illinois sports fan, supporting the Cubs and his alma mater, the Fighting Illini. He and his wife of 22 years, Stacy, are the proud parents of 3 children—Nicholas (22), Madelyn (18), and Noah (16).
President of Prairieland Insurance Group, LLC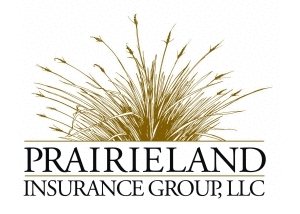 https://www.forbes.com/sites/forbesfinancecouncil/2017/11/21/a-solution-for-the-top-concern-in-retirement-planning-running-out-of-money/
http://www.fool.com/retirement/general/2016/01/26/20-retirement-stats-that-will-blow-you-away.aspx
Securities and Advisory Services Offered Through Client One Securities, LLC Member FINRA/SIPC and an Investment Advisor. Prairieland Insurance Group, LLC and Client One Securities, LLC are not affiliated.
Prairieland Insurance Group, LLC
2009 Fox Dr Ste M
Champaign, IL 61820
By providing your information, you give consent to be contacted about the possible sale of an insurance, annuity or securities product. Licensed Insurance Professional. Attend and learn how annuities and life insurance can be used in various stages of planning for retirement income. This presentation is not intended to be legal or tax advice. The presenter can provide information, but not advice related to social security benefits. Clients should seek guidance from the Social Security Administration regarding their particular situation. The presenter may be able to identify potential retirement income gaps and may introduce insurance products, such as an annuity, as a potential solution. Social Security benefit payout rates can and will change at the sole discretion of the Social Security Administration. For more information, please consult a local Social Security Administration office, or visit www.ssa.gov.