IMPORTANT WEBINAR FOR MASSACHUSETTS BABY BOOMERS
Retirement is Within Reach
Strategies for Maximizing Your Retirement Income
Understanding potential risks that may derail your retirement and how you can avoid them.
How recent events and market volatility could factor into your retirement plans.
Planning for longevity, inflation and future tax increases to ensure you won't OUTLIVE your money in retirement.
Strategies to help plan for the next market downturn and protect your assets from market volatility.
Understanding the principles of financial planning.
How to incorporate Social Security into your income plan while minimizing tax consequences and maximizing your benefits.
How to create a customized retirement income strategy tailored to your unique needs.
And MUCH more!

Click below to register for one of our upcoming events!
Spots are limited. Sign up today to reserve your virtual seat! Can't make it? Register anyways and we'll send you the recording!
This webinar combines two empowering elements:
Instruction from a knowledgeable professional, in an engaging, easy-to-understand format
An opportunity to receive a plan for retirement income that can help you reduce your tax exposure and maximize your retirement income.
Gerry grew up in Worcester, Massachusetts, in a middle-income family with five siblings. He attended local, public schools and graduated from the University of Massachusetts at Amherst with a BA in economics in 1981. He holds a certificate program designation in Financial Management and Leadership, presented jointly in 2004 by The American College and Pennsylvania State University. He is a 1982 graduate of the Massachusetts State Police Academy, 75th MPOC, and served as a Massachusetts police officer for five years.
In January of 1986, Gerry began a career in the financial services industry. He started as a representative, building and servicing clientele, before he was promoted into various management positions within large financial service organizations. In 1994, Gerry entered the ranks of Executive Management, where he remained for 16 years. In that time he garnered a unique understanding of the industry's inner workings, how unfortunately saw that products and customers are sometimes misaligned.
The 2008 market crash was a turning point for Gerry. He saw how the crash negatively impacted many retirees' savings, changing their lives forever and altering their retirement goals. It became clear to Gerry he wasn't able to help individuals adequately prepare for retirement at his current job. He began to design a new company that would focus on the unique needs of individuals at or near retirement to protect their assets and allow them to retire with dignity and confidence. He founded Boston Independence Group in 2012.
Gerry holds his insurance licenses in in Massachusetts. He is a long-time award-winning General Agent. He has been nationally recognized by the General Agents and Managers Association, receiving numerous company and industry awards.
Gerry's radio show, Making Money Last, America's Retirement Resource!, airs daily on News & Talk Radio WCRN AM830, streaming on the web at www.wcrnradio.com. Be sure to tune in Monday through Friday, 11am to noon.
Gerry Dougherty

Radio Host, Author, and Certified Social Security Planner
Author of the book "Uncomplicated Money"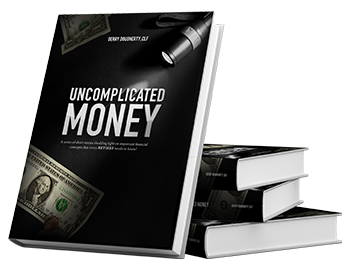 *https://www.investopedia.com/articles/personal-finance/032216/are-we-baby-boomer-retirement-crisis.asp
https://www.cnn.com/2020/03/25/politics/stimulus-package-details-coronavirus/index.html
https://www.forbes.com/sites/forbesfinancecouncil/2017/11/21/a-solution-for-the-top-concern-in-retirement-planning-running-out-of-money/
http://www.fool.com/retirement/general/2016/01/26/20-retirement-stats-that-will-blow-you-away.aspx
Advisory Services offered through Change Path, LLC an Investment Advisor. Boston Independence Group and Change Path, LLC are not affiliated.
By providing your information, you give consent to be contacted about the possible sale of an insurance, annuity or securities product. Licensed Insurance Professional. Attend and learn how annuities and life insurance can be used in various stages of planning for retirement income. This presentation is not intended to be legal or tax advice. The presenter can provide information, but not advice related to social security benefits. Clients should seek guidance from the Social Security Administration regarding their particular situation. The presenter may be able to identify potential retirement income gaps and may introduce insurance products, such as an annuity, as a potential solution. Social Security benefit payout rates can and will change at the sole discretion of the Social Security Administration. For more information, please consult a local Social Security Administration office, or visit www.ssa.gov.