Maximizing Your Retirement Income &
Social Security Benefits
Navigating Market Volatility, Reducing Tax Exposure & Maximizing Your Income In Retirement
IMPORTANT WEBINAR FOR LOUISIANA BABY BOOMERS
The recent SECURE Act changes and how it could impact how you plan for your retirement.
Planning for longevity, inflation and future tax increases to ensure you won't OUTLIVE your money in retirement.
Tax strategies that may help you reduce the taxes you pay in retirement.
Strategies to help plan for the next market downturn and protect your assets from market volatility.
When to take Social Security, how it is taxed and how to avoid potential tax traps.
3 of the biggest tax mistakes Baby Boomers make.
Understanding other potential risks that may derail your retirement and how you may be able to avoid them.

And more!
- Tuesday, November 17th at 6:00 p.m. CST

- Thursday, November 19th at 6:00 p.m. CST

Spots are limited. Sign up today to reserve your virtual seat! Can't make it? Register anyways and we'll send you the recording!
Live instruction from knowledgeable professionals, in an engaging, easy-to-understand format
An opportunity to receive a plan for retirement income that can help ensure you don't outlive your savings, maximize your Social Security benefits and reduce your tax exposure.

This workshop combines two empowering elements:
All attendees are eligible to receive a complimentary retirement snapshot analysis for your current plan and a free tax strategy review!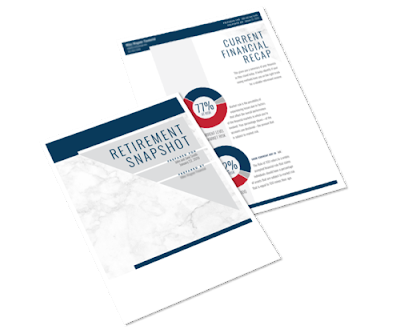 Barry Levie earned his degree in finance from the University of New Orleans, but most of his education has come from the real world, from his 33+ years of experience as a professional. He's always believed in education, and that's a passion he continues to enjoy as he helps clients learn about various retirement income strategies.

​
When he's not at work, Barry enjoys marathon running, hiking, and traveling. He also loves spending time with his wife, Penelope, a nurse practitioner, and his three daughters, Ali, Taylor, and Madelyn.
Barry M. Levie
Founder & President
**https://www.npr.org/2020/03/26/821457551/whats-inside-the-senate-s-2-trillion-coronavirus-aid-package
https://www.forbes.com/sites/forbesfinancecouncil/2017/11/21/a-solution-for-the-top-concern-in-retirement-planning-running-out-of-money/
http://www.fool.com/retirement/general/2016/01/26/20-retirement-stats-that-will-blow-you-away.aspx
This information has been provided by a Licensed Insurance Professional and is not sponsored or endorsed by any governmental agency. This material has been prepared for informational purposes only. It is not intended to provide, and should not be relied upon for accounting, legal, tax or investment advice. By attending this workshop, you may be solicited for the possible sale of an insurance product.